Home
➝ USB Restore Software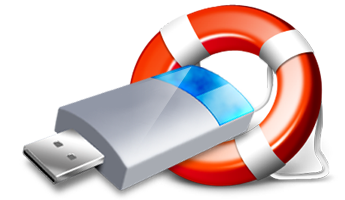 USB Restore Software
USB restore software retrieves deleted or lost data from USB media. Utility supports recovery of erased or missing music files, pictures, audio/video clips etc even from formatted or corrupted USB storage media. Application easily recovers inaccessible files from USB drives also popular as Pen drive, Memory stick, Thumb drive, USB flash drive etc.
Portable utility supports text documents, music file, pictures etc saved in major file formats. Software provides recovery of lost data. Software easily recovers data in major data loss scenarios including:
Accidental file deletion (accidentally deleted data using Delete button),
Disk format (data lost or deleted while USB disk is formatted on your computer PC),
Logically corrupted media (due to software virus),
Data deleted using Shift+Del keys (While accessing USB disk on My Computer drive),
USB drive I/O error (Common system error displayed on your PC while connecting USB disk on My Computer drive),
Data deleted due to power fluctuations (Sudden power shutdown may cause the loss of your important data).
Software Features:
Supports major branded USB drives including Transcend, Kingston, Sony, Samsung and other popular brands.
Supports 512MB, 1GB, 2GB, 4GB and even higher capacity drives to restore lost files.