Home
➝ Removable Media Restore Software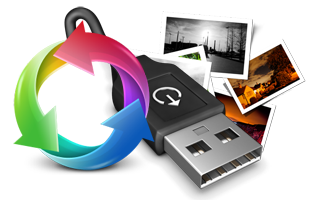 Removable Media Restore Software
Removable media restore software is a professional utility that provides instant retrieval of USB device deleted data. Application has enhanced features that lets user restore lost data including pictures, music, photo album, word documents from removable devices in an effective manner. Utility facilitates recovery of lost files and folders from removable devices, hence no need to send your media drive to any recovery specialist. Software offers solution to every kind of data loss problems.
Factors that may result to data loss from removable media:
Human error: User may have inadequate knowledge about removable media functionality.
Frequent disk format: Performing format operation frequently may also result to data loss condition.
Improper device handling: Bad management of removable media is a major reason of loosing data from USB devices.
Accidental file deletion: Data deleted unwillingly by pressing wrong couple of keys.
Software virus: Data lost from USB removable media due to virus or worm infected device.
Electricity failure: Electricity failure may corrupt your digital media which results in data loss while performing copy, move or cut operation.
Inaccessible disk drive and similar reasons.
Software Features:
Software supports major USB devices including PDAs, Mobile communicator, Memory cards, Micro drives, USB media, Mp3 player and other removable devices.
Easily works with Transcend, Kingston, Sony, Toshiba, Super Flash, SanDisk and other popular USB device manufacturers.
Utility supports 512 MB, 1GB, 2GB, 4GB, 8GB and even higher capacity drives.