Home
➝ Mobile Phone Restore Software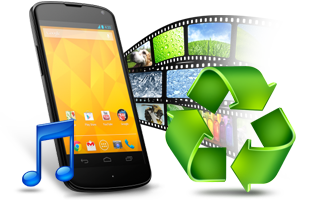 Mobile Phone Restore Software
Mobile Phone Data Recovery Software restores all deleted, lost, erased or missing data from your cell phone device. Program recovers photos, videos, pictures, images and other precious data from your cell phone lost due to accidental formatting, virus infection, unexpected power failure, improper reasons and other data loss situations. Mobile Phone Data Recovery Tool restores lost data from your different types of cell phone devices. Program easily retrieves all lost files using inbuilt disk scanning mechanism.
Software Features:
Safely recovers cell phone data
Mobile phone data restore software successfully retrieves all lost or deleted files and folders from your cell phone device.
Provides different search recovery modes
Cell phone data restore software uses various search modes like Deep search, Basic search, Photo search, video search and signature search to find and restore files.
Recovers data from logically crashed mobile phone memory card
Mobile phone file restore program is fully capable to get back lost data from your logically crashed cell phone memory card.
Utilize inbuilt disk scanning technique
Mobile phone data restoration software provides inbuilt disk scanning technology to scan your cell phone memory card.